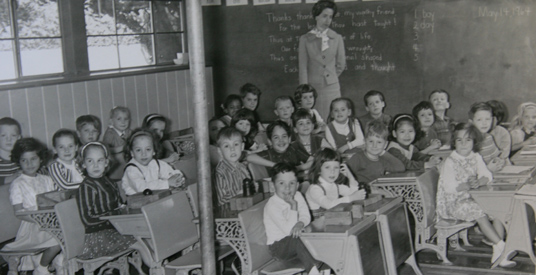 Top

Hillwood Heritage
Since 1949, Hillwood has been teaching students in a nurturing, inspiring environment.


Bottom

Mrs Mary Libra, founder of Hillwood Academic Day School.





History

In 1949, Mrs. Mary Libra founded Hillwood Academic Day School. Today, the school continues her program of quality academics in a productive, happy, and inviting classroom atmosphere. Mr. Eric Grantz is now the director of the school.

As the grandson of Mrs. Libra and an alumnus of Hillwood, he continues the school's tradition of providing a nurturing environment so that all students can thrive. Assisted by San Franciscan native Mrs. Gayle Grantz and a dedicated, trained staff, the school works to educate every child to be an academically successful student and a socially responsible citizen. Hillwood's students consistently test one to two years above grade level and go on to attend such San Francisco high schools as as Lowell, Drew, Convent & Stuart Hall, Saint Ignatius, Gateway, University, and Sacred Heart. Hillwood is a nondenominational school, with no religious affiliation. Hillwood prides itself on its diversity.